Sawdust Rotary Drum Dryer Overview
Sawdust dryer introduction:
Biomass has a lot of energy. Producing energy from biomass has significant environmental and economic advantages. The carbon dioxide absorbed by trees is basically offset by the carbon dioxide produced by burning woods. From this point of view, biofuel is the longer solution compared to grid electric supply and fossil fuel heating.
Sawdust dryer working principle:
The wet material will be convey into inner layer with hot air first, then go to second layer and outer layer until it exhaust with hot air.
At same time the hot air and raw material will make hot exchange.The inside angle plate is designed to scatter wet wood or power to make more hot exchange.
Sawdust dryer Advantages:
Strong overload capacity resistance ,large process load, low fuel consumption, and low cost, stable and reliable operation.
Short drying time.
Simple and compact structure, small floor area needed, convenient installation and maintenance.
Large drying capacity, high heat efficiency
Three layer Sawdust rotary dryer Photos: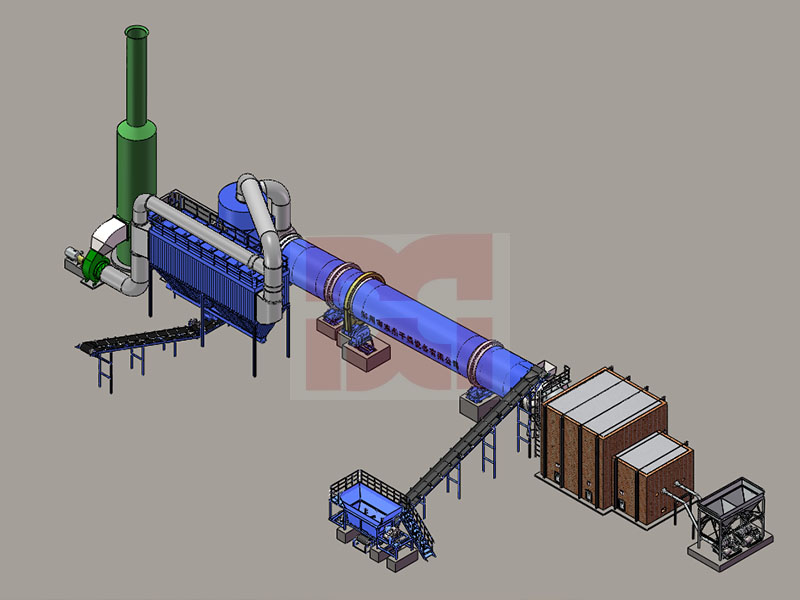 If you want to know more about Sawdust Rotary Drum Dryer, please leave a message or send an email to dongding@zzddjt.com