Roller Extrusion Granulator Overview
Roller Extrusion Granulator Machine Working Principle
The drive belt and pulley of the main motor , through the reducer, transmit to the drive shaft. And the opposite gear and large gear ring of the drive shaft work together to realize the whole working process. The material is added from the inlet hopper, after the roller extrusion, molding the granules. Through the belt conveyor, transmitted to the sieving machine to sieve and separate the finished product granules, and granules do not meet the standard will return feed hopper mixed with the new material, and then granulate again. With the continuous rotation of the motor, the continuous entry of materials, realizing large scale production.
Double Roller Extrusion Granulator Application
Roller extrusion granulation production line is used for the organic fertilizer and compound fertilizer from domestic waste, factory waste and social waste, and the granulation of wood chips, rice husk, crop straw and other agricultural waste.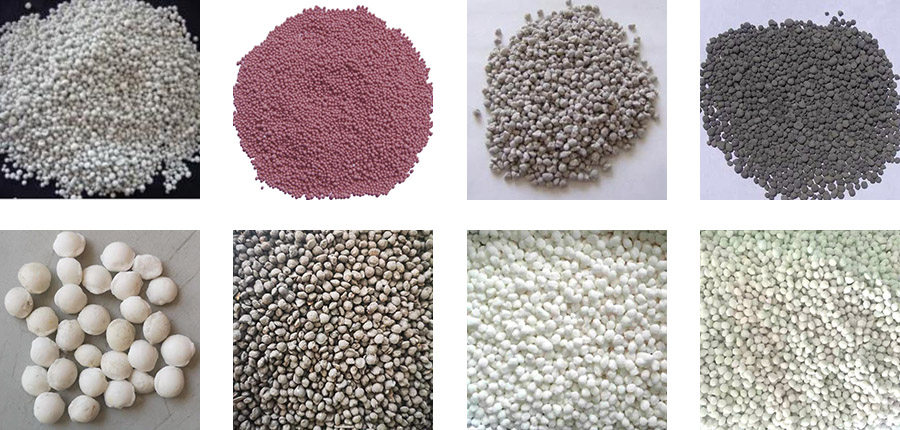 Double Roller Granulator Features
1. The roller extrusion granulation production line uses increased oblique pressure rollers, no dislocation friction, low resistance, low energy loss.
2. The use of high-quality 40CR alloy steel, extend the service life.
3. The press roller uniform setting, smooth operation.
4. The use of the center of the same pace pressure structure. According to the actual needs, it can adapt to different materials, ensures the effect of particle molding.
5. It is pelleting by pressure, without adding water, the fertilizer moisture after press is about 20%, no need drying part, it could save investment cost.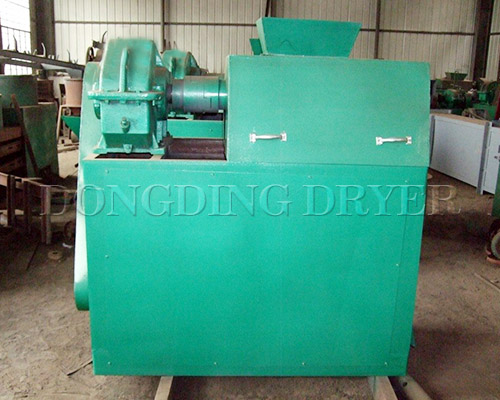 Technical Parameter
Model
DD- Ⅰ1.0
DD- Ⅰ2.0
DD- Ⅰ3.0
DD- Ⅰ4.0
Capacity
(t/h)
1-1.5
1.5-2.5
2-3
3-4
Power
(Kw)
15
18.5
22
30
Roller Specification
(cm)
Φ150x220
Φ150x300
Φ186x300
Φ300x300
Feeding Size
(mm)
≦0.5
Product Size
(mm)
Φ2.5-10
Φ2.5-10
Φ2.5-20
Φ2.5-30
Required Moisture
(%)
2%-5%